Mahnke Auto Body Salida Colorado
716 Park Ave
Salida, CO 81201
(719) 539-7359
Mahnke Auto Body Salida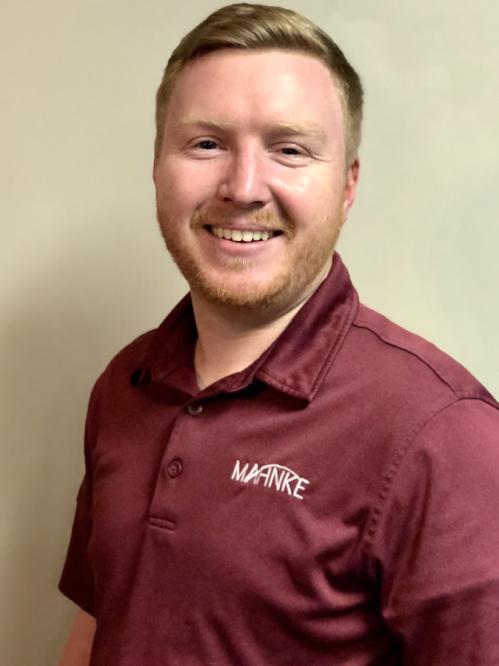 Brandon Wrigley, General Manager
Brandon Wrigley's vision for Mahnke Auto Body Salida is to continue to be the community focused auto body shop in the area by bringing cutting edge technology and a dependable friendly atmosphere.
Growing up in Salida, Brandon worked for Rick Shovald at Clyde's Auto Body throughout High School. He also served as an Intern for Jim Coscarella, in Salida High School's Athletic Department.
Brandon then graduated from the Metropolitan State University of Denver with a Bachelor of Science in Sports Management. A career in Sports Management was more likely to be found in the metro area, but he and his wife, Sierra, wished to build their home among family and friends in Salida.
Working again with Rick at Clyde's Auto Body, everything changed the day Sam Mahnke walked through the doors.
Brandon admits a sense of wariness when Sam bought Rick's shop, apprehensive that Mahnke wouldn't appreciate Salida's mountain town friendliness.
Brandon discovered quickly that Mahnke's "family-owned and operated" culture is genuine and a great fit for Salida. He appreciates the shop's precision crew of experts, from the Front Office's relationships with customers, insurance providers, and vendors to the highly trained and experienced Body and Refinishes Technicians. The shop's investment in OEM Certifications and Aluminum Repair Certification provides instant access to manufacturers' specifications.
Brandon says, "Helping folks is the way of the small town." He wishes to help the community and Mahnke's customers, "with every chance we get."
Mahnke Auto Body Salida Services
Mahnke Salida's core services include collision repair, aluminum repair, auto frame repair, bumper repair, auto body paint, hail damage repair, dent repair, automotive glass replacement, alignments, and towing.
Mahnke Salida welcomes you to visit 716 Park Avenue and meet our team of experts.
Give us a call at 719-539-7359 for a free estimate. Mahnke also offers a free Online Photo Estimate. Find the Button on this website's landing page.