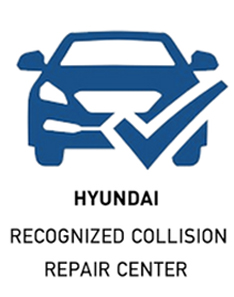 At Mahnke Auto Body, you can trust that our expert technicians are the most qualified and experienced when it comes to Hyundai Auto Body Repair in the Denver Metro Area. What we do here is uniquely geared to work on Hyundai's and provide the highest quality service in the shortest amount of time. Nobody likes having a rental for longer than they need and we want to get you back up and running in the shortest time possible. If you'd like a hassle free quote without having to bring your car in or speak to a technician, click the link below, upload your photos and we'll be sure to give you all the info you need to make a decision before you bring your vehicle in.
If you need a quote on your windshield, paint, bumper, glass, fenders, collision, dent, hail, frame or something else. Click the button below to start the automated quote process for your Hyundai Auto Body Repair!
Did you know that Hyundai USA offers A Crash Course On Collision Repair Rights? As a recognized collision repair center for Hyundai, we want you to have a chance to reference their guide as well. Be sure to check it out here if you haven't had a chance to look over the one that may have come with your vehicle.
Lastly, we always like to provide a reference to commonly asked questions that we have experienced during our time in business. This page covers estimates, frame damage, insurance, paint, paintless dent repair and our parts policy. Be sure to check out our FAQ's page!
If you have any questions, you are also welcome to visit one of our seven locations or call one of the shops closest to where you live to speak to an expert technician over the phone.