Mahnke Auto Body Arvada
Mahnke Auto Body Arvada opened its doors on April 1st, 1975. The significance of the date has never been lost on the Mahnke family. Even now, forty years later, they share an extraordinary ability to use humor to put difficulties into perspective. Located in the light industrial area in south east Arvada, the property has been a perfect location to serve Arvada, Westminster, Golden, and Denver for over forty years.
Back in 1975, Gary and Judy Mahnke may not have thought twice that they were opening an auto body shop without name recognition, or customer base, in the midst of a lingering recession, and when analog technology was the only option. Their entrepreneurial spirits, combined with sound ethics and natural business acumen have built the company from the ground up. Judy Mahnke, however, prefers to highlight the contributions of many valued Mahnke employees as key determinants of the shop's success; some have stayed with Mahnke for decades.
As youngsters, Gary and Judy's four children; Torie, Joshua, Sam, and Beth were engaged in every nuance of the collision repair industry. As a result of this commitment to the business, one of company's greatest strengths is the ability to anticipate and prepare for the next change, administrative or technological. The Mahnke shops are able to adapt quickly, consistently maintaining their position at the cutting edge. The family supports and encourages one another. Occasionally, the standards the family sets seem impossibly high, but the family perseveres. They expect to succeed and this self-confidence creates a positive influence on every employee in the organization. From the owner, Gary Mahnke, to the newest detailer in the shop, everyone is encouraged to strive for continual improvement. The company provides ongoing training, positive feedback, and a safe place to make mistakes, creating a culture of acceptance of personal responsibility at every level in the business.
Mahnke Auto Body
Arvada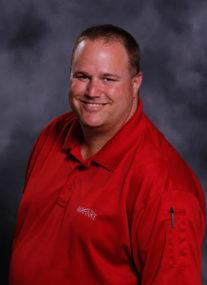 Ryan Trujillo
General Manager of Mahnke Auto Body Arvada
Ryan Trujillo has been an asset to Mahnke Auto Body since 2014; entering the doors as a highly trained Estimator with several years of experience, plus a deep motivation to pursue advancement in a growing company. Within Mahnke's team environment there is a continuous push to streamline processes while integrating sophisticated software, measuring tools, and manufacturer's constant procedure updates. Ryan enjoys the in-depth problem solving required by every collision repair.
His next step was an advancement to Repair Planning. The Repair Planner is the project manager for an entire repair, coordinating the work of the Body Technicians, Parts Manager, Insurance Adjusters, Refinish Technicians, Mahnke's Customer Service Representatives, and Manufacturers' constantly updated standard operating procedures into a finished product. Ryan has also stepped up at every opportunity to acquire the broader financial and administrative education required for the General Manager position.
Ryan's core strengths are active listening skills which derive from his sincere respect for others. He states that attentive listening, along with comprehensive note taking, fosters continuous improvement in all departments of the company. Keeping the promises we make is critical, and follow-through with communications and tasks is essential to the long-term success of the business. Ryan's goal as General Manager is; "To empower everyone to make the right decision, to move forward with the repair." He feels well suited for the job, including the aspects of coaching and facilitating personal growth. Ryan says, "I love what I do," and is determined to provide his team with the tools and motivation to do things correctly and expertly. "All repairs are problem solving opportunities where everyone can learn. In the long run, the entire company wins."