Mahnke Auto Body Frederick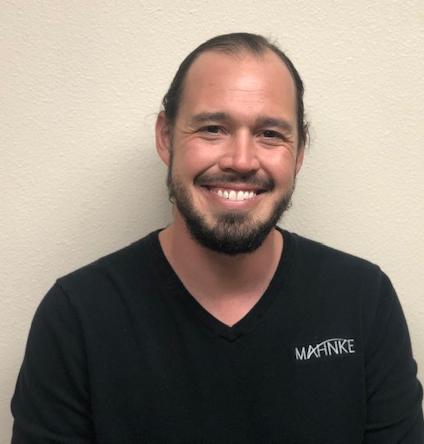 Bryan Romero, General Manager
Bryan Romero knows Colorado's roads and weather, plus everything that can and will go wrong with a vehicle, based on how we drive and what we drive. His rock-solid twenty-year career stands behind that statement; fifteen years as a State Farm Adjuster and six as an Auto Body Repair Planner.
Bryan's career in Collision Repair was launched while attending Morgan Community College's Auto Body Degree program, taught by Colorado's Award Winning instructor, Tim Grauberger. MCC has helped many students secure great post-graduation jobs; including Bryan, who's high school internship with State Farm opened the doors to a full-time position.
Bryan sought out Mahnke Auto Body, particularly the shop in Frederick. He knew beforehand Mahnke's reputation for honesty and proper repairs and the great small town appeal of the Frederick-Firestone area. It was the combination of Mahnke's family-oriented culture coupled with its intense commitment and investment in high tech tools, training, Lean Principles, and OEM Certifications and that closed the deal.
Using Mahnke Auto Body's Core Values as the foundation for his introductory speech, Bryan emphasized how each value builds, grows, and maintains an excellent organization with strong, talented, happy, and motivated employees. Bryan encourages attentive listening, clear and timely communications, and continuous improvement of processes from first customer contact to final delivery of the customer's repaired vehicle.
Bryan enthusiastically promised to his Frederick team to, "Outwork any GM you've previously worked for." Gauntlet thrown!
Mahnke Auto Body Frederick Services
Mahnke Frederick's core services include collision repair, aluminum repair, auto frame repair, bumper repair, auto body paint, hail damage repair, dent repair, and automotive glass replacement. Other repairs as requested.
Mahnke Frederick welcomes you to visit 8478 Raspberry Way and meet our team of experts.
Give us a call at (303) 485-8840 for a free estimate. Mahnke also offers a free Online Photo Estimate. Find the Button on this website's landing page.